STUDIES OPEN TO THE PUBLIC FOR SUMMER AND FALL 2017:
1, 2, 3 John — Sundays 10am — Wallingford church of Christ @ 1213 Old Colony Road in Wallingford.
Luke — Wednesdays 7pm — Wallingford church of Christ @ 1213 Old Colony Road in Wallingford.
When Moses Wrote of Jesus — Fridays 5pm — Panera Bread @ 2100 Dixwell Ave. in Hamden.
Minor Prophets — Tuesdays 7pm — Panera Bread @ 1094 N Colony Rd. in Wallingford.
Note: If attending a public study for the first time, look for a laminated Connecticut Bible Study sign on the table.
Follow us on Meetup.com to receive group emails and information about one-time studies and lectureships.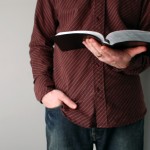 We firmly believe that God changes our hearts and minds through the study of His Word. And the power of His Word studied within the comfort of a smaller group can help bring genuine life change that glorifies Him.  Each week, the church provides opportunities to connect within group studies meeting in homes, coffee shops, local libraries, or at the church building.  While there are multiple options to choose from, each study group is committed to helping participants GROW in their relationship with God, CONNECT in loving relationships with one another, and SERVE the church and our community in ways that have eternal significance.  Please consider joining one of these group Bible studies.  Yes, we know it's always scary to meet new people and be a stranger, but we promise you won't be a stranger for long.
CLICK HERE to contact us if you have any questions about joining a group bible study or are interested in requesting one.